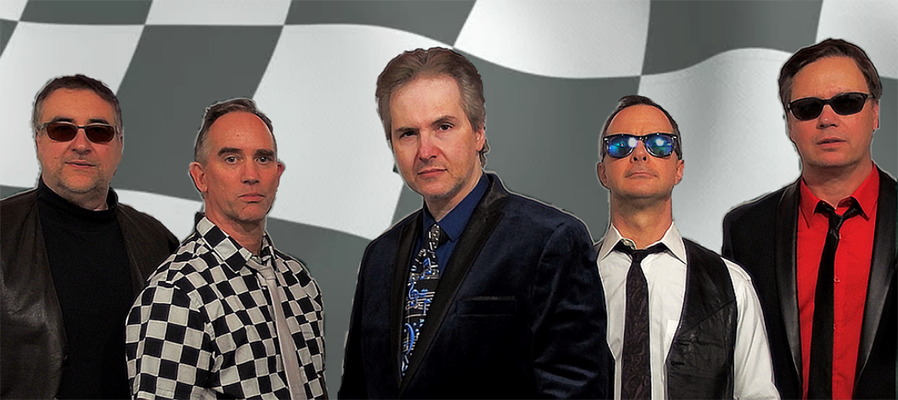 A NIGHT OF CLASSIC HITS – Tributes To The Cars and Billy Joel
PLEASE NOTE: Tickets are sold out online.
We have some available though the box office (603) 536-2551
A Night Of Classic Hits with Live tributes to THE CARS and Billy Joel – Featuring PANORAMA and special guests Ben Eramo and Andrew Brian of Cold Spring Harbor
DOORS: 6:00PM     SHOW: 7:30     AGES: 13+
The music of the CARS sounds as fresh today as it did when it was first released. PANORAMA: – Five musicians and long time fans who grew up in the Boston Metro area. Coming together to bring the sight and sound of one of Rock music's most iconic and pioneering bands. We bring note for note accuracy and passion to the listening audience. So, strap in and Get ready to Shake it up! Don't worry we'll Drive you Home.
The Cars were an American rock band formed in Boston in 1976. Emerging from the new wave scene in the late 1970s, the line-up consisted of singer, rhythm guitarist, and songwriter Ric Ocasek; bassist and singer Benjamin Orr; lead guitarist Elliot Easton; keyboardist Greg Hawkes; and drummer David Robinson. In 2018 The CARS were inducted into the Hall of Fame. Their music has inspired countless musicians and will live on for generations to come.
Cold Spring Harbor is a Billy Joel tribute band consisting of fantastic musicians, and great friends, from the North Shore Greater Boston area. Cold Spring Harbor originated in 2013 with current pianist/lead singer, Benjamin Eramo, and guitarist, Andrew Pesaturo, as a duo act. They began booking small shows at venues featuring the music of Billy Joel and Elton John.  Cold Spring Harbor has played many high-profile venues and events, including most notably, Touch of Texas in Binghamton, NY. Since then, the band continues to thrive and enjoys bringing their audiences down memory with all of the Billy Joel classics. At any Cold Spring Harbor show, you can count on sold out performances with the crowd singing along and enjoying every second of their favorite timeless Billy Joel songs.
COVID-19 Statement:
We appreciate that our fans have varying comfort levels and we're doing our best to host events in accordance with the state-mandated guidelines for our business during these times.
Some of the precautions we're taking include, but are not limited to: reducing attendance, offering socially-distanced seating plans allowing for six feet of space between all individuals/households and other parties, requiring that guests wear masks in all areas of the theater except when eating, drinking or seated six feet away from parties outside of their immediate household, requiring staff to follow all safety and sanitation policies and conduct pre-shift health screenings, and offering hand sanitizer stations throughout the theater.
While we understand that the Governor's statewide mask mandate has been lifted, we at the Monkey and our Common Man family feel that at this time, it's important to continue to require face coverings to protect our staff and guests, and to instill confidence in having a safe experience with us. We will re-assess our policy when appropriate.
Thank you for your continued support, cooperation and consideration of your fellow fans and our staff.
Presented by The Flying Monkey
ADDRESS
39 Main St
Plymouth, NH 03264
EVENT INFORMATION
Phone: 603-536-2551
TICKET INFORMATION
Phone: 603-536-2551