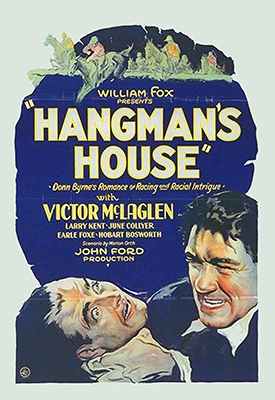 Silent Film Series "HANGMAN'S HOUSE"
Doors: 6:00PM Film: 6:30 Rated: NR
Enjoy a silent film in a restored moviehouse with live musical accompaniment by Jeff Rapsis.
Directed by John Ford.

Just in time for St. Patrick's Day! A woman marries the wrong man in this intense melodrama set in Ireland. Features a nail-biting horserace sequence that shows silent film story-telling at its best. Directed by a young John Ford, taking a break from Westerns; notable as the first film appearance of John Wayne in a bit part.

Presented by The Flying Monkey
39 Main St
Plymouth, NH 03264
Event Information
Phone: 603-536-2551