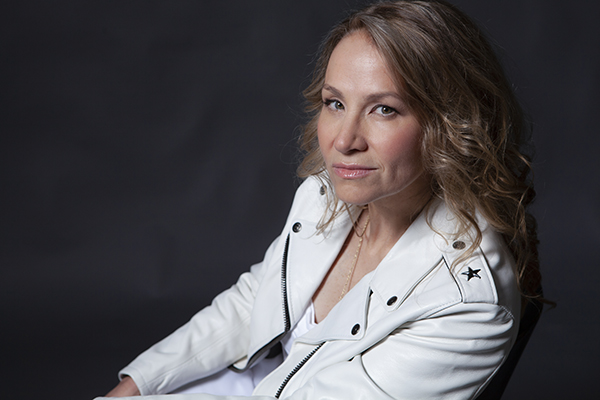 JOAN OSBORNE
DOORS: 6:00PM     SHOW: 7:30     AGES: 13+
On her tenth studio album, the masterful Trouble and Strife, Joan Osborne has issued a clarion call. With stunning vocals, a diverse range of sonics, and incisive lyrics, this deeply engaging collection of new original songs is her response to "the crazy, chaotic times we're living in," she says, and "a recognition of the important role music has to play in this moment. Music has a unique ability to re-energize people and allow us to continue to hang on to that sense of joy of being alive."
Since she broke through 25 years ago with the multi-platinum Relish and its touchstone mega-smash "One of Us," the seven-time Grammy nominee has never played it safe. Osborne has followed her restless musical heart, exploring a diverse range of genres: pop rock, soul, R&B, blues, roots rock, gospel, funk, and country – all of which can be heard on Trouble and Strife, along with the Western side of C&W and a touch of glam and disco. "For a lot of the record, we were going for a '70s AM radio vibe," says Osborne. As for the lyrics, the songs "are the most political I've ever written," she conveys of her first album of originals since 2014's confessional Love and Hate. Osborne also produced Trouble and Strife, primarily recorded in her basement studio in Brooklyn and released on the label she founded in 1991, Womanly Hips.
It's been quite the journey since the woman AllMusic.com declared "the most gifted vocalist of her generation" moved from small-town Kentucky to attend NYU film school in the 1980s. Osborne's astounding voice drew attention when she joined the fun at open mic nights in downtown clubs, which eventually led to 1995's Relish, "that rare breed of album where critical consensus, popular approval and enduring appeal unite," according to American Songwriter. Since then, she's performed with Motown's revered rhythm section the Funk Brothers and toured with the Dead (where she first met and sang with Dylan). She's harmonized with Stevie Wonder at the Rock and Roll Hall of Fame, duetted with Luciano Pavarotti, and co-headlined a tour with the legendary Mavis Staples. She has amassed a loyal fan base as she's continuously traveled the country. Through it all, she sees more clearly now than ever the essential role our troubadours play.
"I feel like music has this important job to do right now," Osborne says. "Part of that job is to help imagine a better future – and to hang on to hope. I want to play for people and get them up on their feet and dancing. To let music do that thing it does – bring joy and energy because we really need that right now." With Trouble and Strife, she intends to do just that.
Presented by The Flying Monkey
ADDRESS
39 Main St
Plymouth, NH 03264
EVENT INFORMATION
Phone: 603-536-2551
TICKET INFORMATION
Phone: 603-536-2551