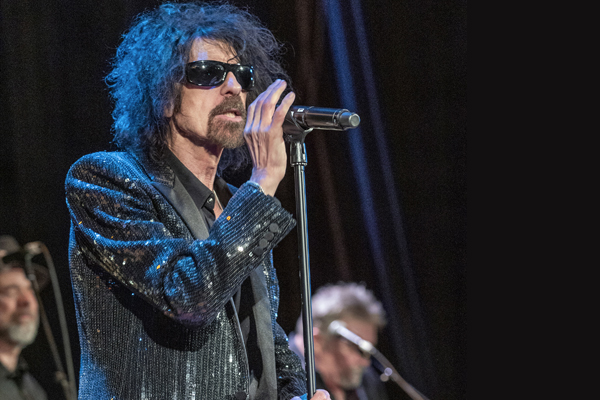 PETER WOLF – CANCELLED
Due to unforeseen circumstances the Peter Wolf show this Saturday October 16th has been cancelled. All tickets will be refunded at point of purchase.
Peter Wolf has been known for decades as the dynamic lead singer and song writer of the J. Geils Band, with whom he showcased his talents on such hits as "Centerfold," "Freeze Frame," "Love Stinks" and "Musta Got Lost."
Wolf's musical roots precede rock 'n' roll and are inspired by his friendships and performances with such distinguished artists as Muddy Waters, John Lee Hooker and Van Morrison.
His solo career has produced critically acclaimed recordings that include duets with legendary performers such as Mick Jagger, Keith Richards, Aretha Franklin, Merle Haggard, Steve Earle and Neko Case.
Together with his distinguished band, "The Midnight Travelers", Wolf is known for his ability to create an intimate and personal connection with his audience.
A MESSAGE FROM PETER WOLF
Due to pre-existing conditions within the band, Peter Wolf is requiring that face masks be worn by all patrons during the entire performance.
Thank you for protecting the health of our band and crew.
Presented by The Flying Monkey
ADDRESS
39 Main St
Plymouth, NH 03264
EVENT INFORMATION
Phone: 603-536-2551
TICKET INFORMATION
Phone: 603-536-2551