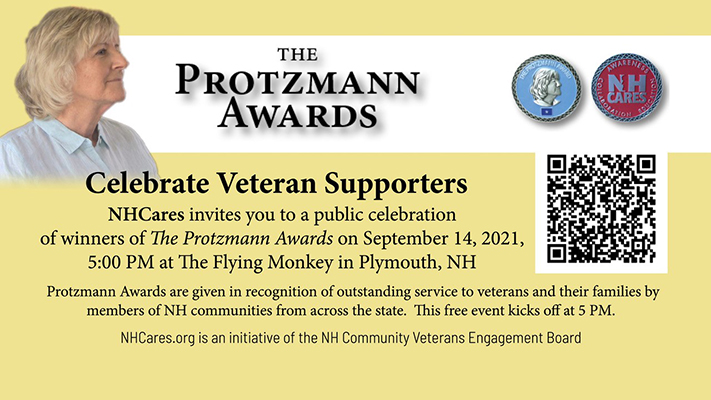 THE PROTZMANN AWARDS
EVENT: 5:00PM    COST: Free

Celebrate Veteran Supporters
NHCares invites you to a public celebration of winners of The Protzmann Awards on September 14, 2021, 5:00 PM at The Flying Monkey in Plymouth, NH.
Protzmann Awards are given in recognition of outstanding service to veterans and their families by members of NH communities from across the state. This free event kicks off at 5 PM.
NHCares.org is an initiative of the NH Community Veterans Engagement Board.
ADDRESS
39 Main St
Plymouth, NH 03264
EVENT INFORMATION
Phone: 603-536-2551
TICKET INFORMATION
Phone: 603-536-2551