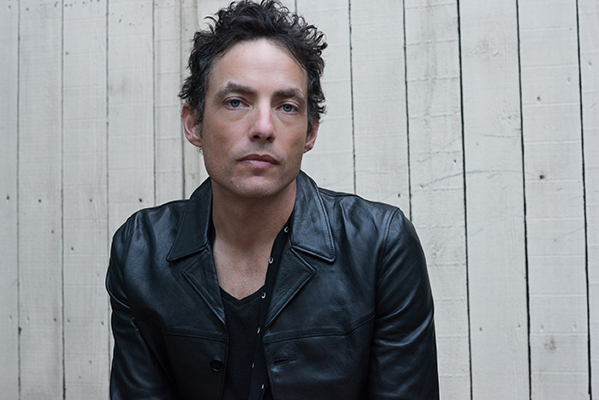 THE WALLFLOWERS
with support act Leslie Mendelson

DOORS: 6:00PM SHOW: 7:30 AGES: 13+

Rock 'n' roll is often hard to define, or even to find, in these fractured musical times. But to paraphrase an old saying, you know it when you hear it.

And you always hear it with the Wallflowers. For the past 30 years, the Jakob Dylan-led act has stood as one of rock's most dynamic and purposeful bands – a unit dedicated to and continually honing a sound that meshes timeless songwriting and storytelling with a hard-hitting and decidedly modern musical attack. That signature style has been present through the decades, baked into the grooves of smash hits like 1996's Bringing Down the Horse as well as more recent and exploratory fare like 2012's Glad All Over.

Even so, in recent years, Dylan – the Wallflowers' founding singer, songwriter and guitarist – has repeatedly stepped outside of his band, first with a pair of more acoustic and rootsy records, 2008's Seeing Things and 2010's Women + Country, and then with the 2018 film Echo in the Canyon and the accompanying soundtrack, which saw him collaborate with a host of artists classic and contemporary, from Neil Young and Eric Clapton to Beck and Fiona Apple.

But while it's been nine long years since we've heard from the group with whom he first made his mark, the Wallflowers are silent no more. And Dylan always knew they'd return. "The Wallflowers is much of my life's work," he says simply.

Plus, he adds with a laugh, "It's pretty hard to get a good band name, so if you have one, keep it."

Good band name aside, that life's work continues with Exit Wounds, the brand-new Wallflowers studio offering. The collection marks the first new Wallflowers material since Glad All Over. And while the wait has been long, the much-anticipated record finds the band's signature sound – lean, potent and eminently entrancing – intact, even as Dylan surrounds himself with a fresh cast of musicians.

LESLIE MENDELSON
Brooklyn-based singer/songwriter Leslie Mendelson is supporting her most recent studio album 'If You Can't Say Anything Nice…,' as well as a solo acoustic EP 'In The Meantime,' that was recorded during the 2020 lockdown. Described by Relix Magazine as an artist with "a loyal, cross-generational audience that hugs the hippie, hipster, coffee shop and society crowds," Leslie's timeless musicality and evocative songwriting indeed cuts a wide swath. All Music writes that Leslie evokes "1970s songwriter influences in the vein of Carole King and Carly Simon," while The Aquarian calls her "the closest thing one can get to a truly honest musical experience."

Leslie Mendelson's previous work, including 2009 Grammy-nominated debut album 'Swan Feathers' and 2017 album, 'Love & Murder' dealt with matters of the heart. When it came time to compose the songs that comprise 'If You Can't Say Anything Nice…,' however, she and her longtime writing partner Steve McEwan set out to examine the anxiety stemming from the current socio-political climate with songs like "Medication," "I Need Something To Care About" and "Would You Give Up Your Gun." It's fitting extension of a more socially conscious outlook offered on "A Human Touch"—Leslie's duet with Jackson Browne for the documentary film, '5B,' released in 2019.

If Leslie Mendelson's only collaboration with a legendary musician was Jackson Browne, it would be a worthy point to celebrate. What's truly telling is that Leslie has also drawn the attention of The Grateful Dead's Bob Weir who recorded a duet with her on Roy Orbison's standard, "Blue Bayou," while no less than classic rock royalty The Who invited her to open two shows at Madison Square Garden last year. She was set to open three more dates for the band in 2020 that were unfortunately postponed due to the pandemic. With some of rock music's most legitimate voices seeking Leslie out, it leaves no doubt the rarefied air she inhabits as an artist.

Presented by The Flying Monkey
ADDRESS
39 Main St
Plymouth, NH 03264
EVENT INFORMATION
Phone: 603-536-2551
TICKET INFORMATION
Phone: 603-536-2551